Skeined and delivered yesterday!
Fluffy Sheep
100% wool, super bulky weight
70 yards per skein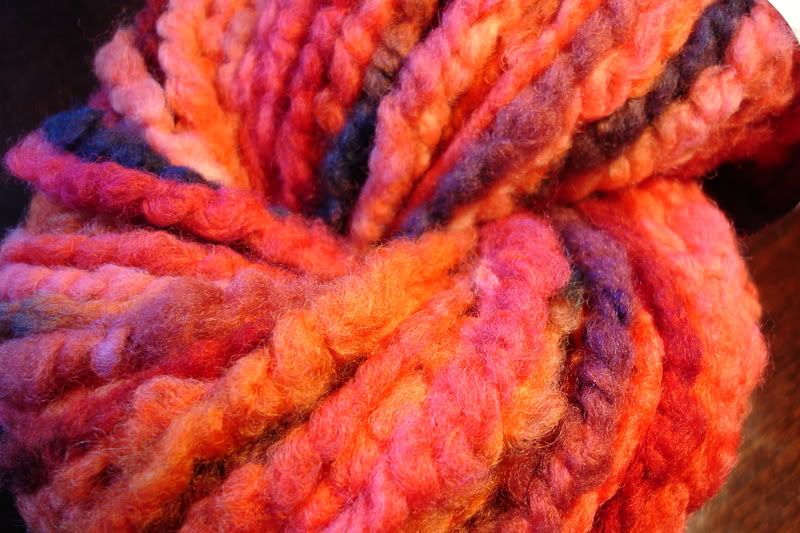 Chili Sambal
Luxury DK
50% silk, 50% merino wool
~265 yards per skein
This two-ply yarn is heaven to touch!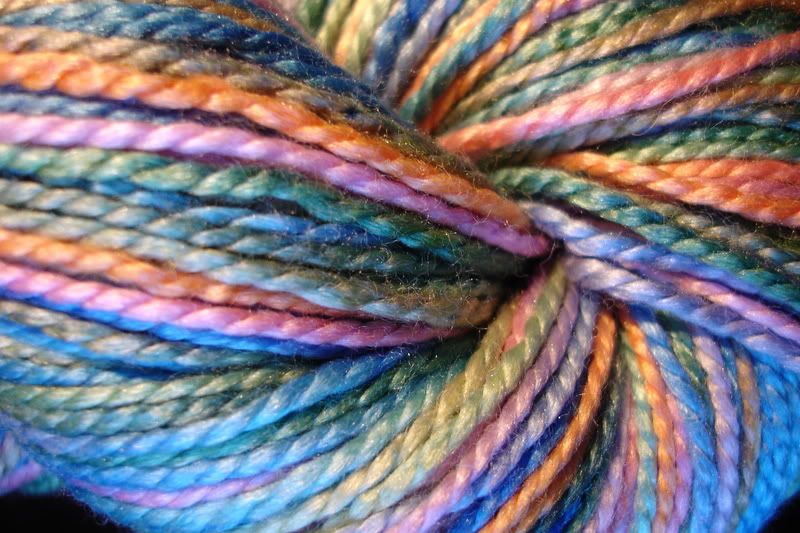 Spring Show
I've been skeining some more Butter (silk-merino single-ply aran) in Jewel Box. Saloni said the Jewel Box sock yarn was being grabbed from the bag before she had a price label on it!